Bird Centrifuge Repair (Andritz)
We Specialize in Bird Decanter Centrifuge repair & services. We repair all types of Bird / Andritz Centrifuges from high speed Bird decanters to pushers & peelers! Text or Call us today.
What is a Bird Centrifuge?
Bird centrifuges, sometimes known as Andritz Bird decanter centrifuges, are a type of industrial centrifuge. Compared to other centrifuges, this one offers a few benefits like Process flexibility, machine automation, and chemical resistance. Bird Decanter Centrifuges are easy to set up and operate, and it's completely secure. The Bird centrifuge machine has a small footprint and minimal running expenses.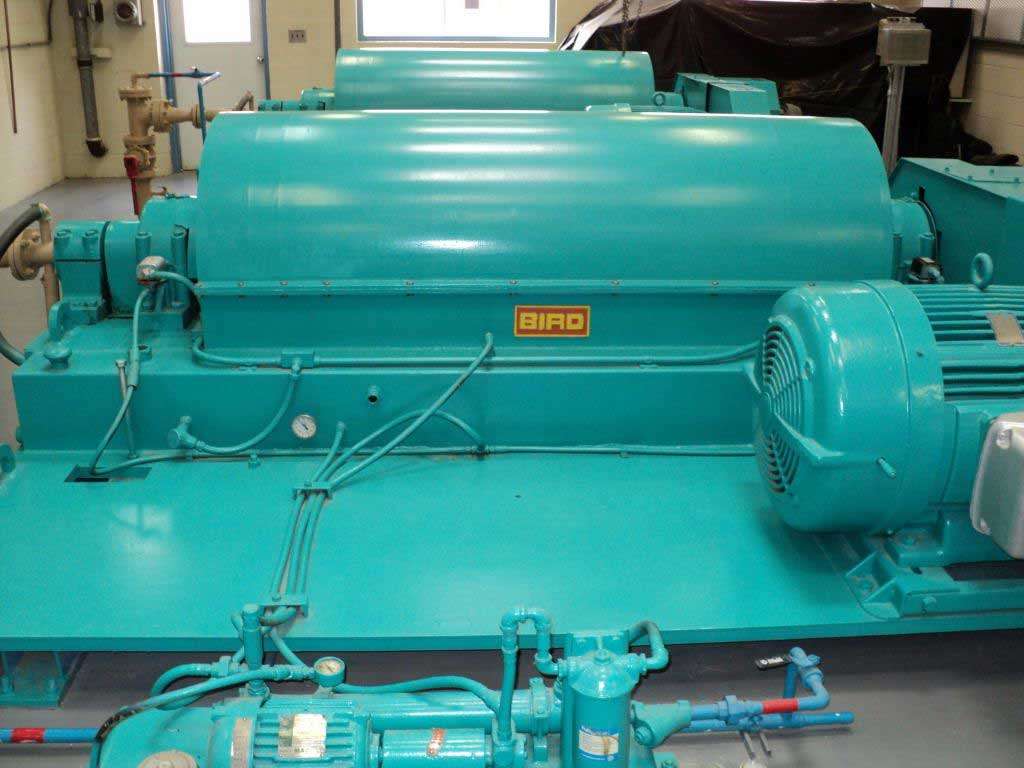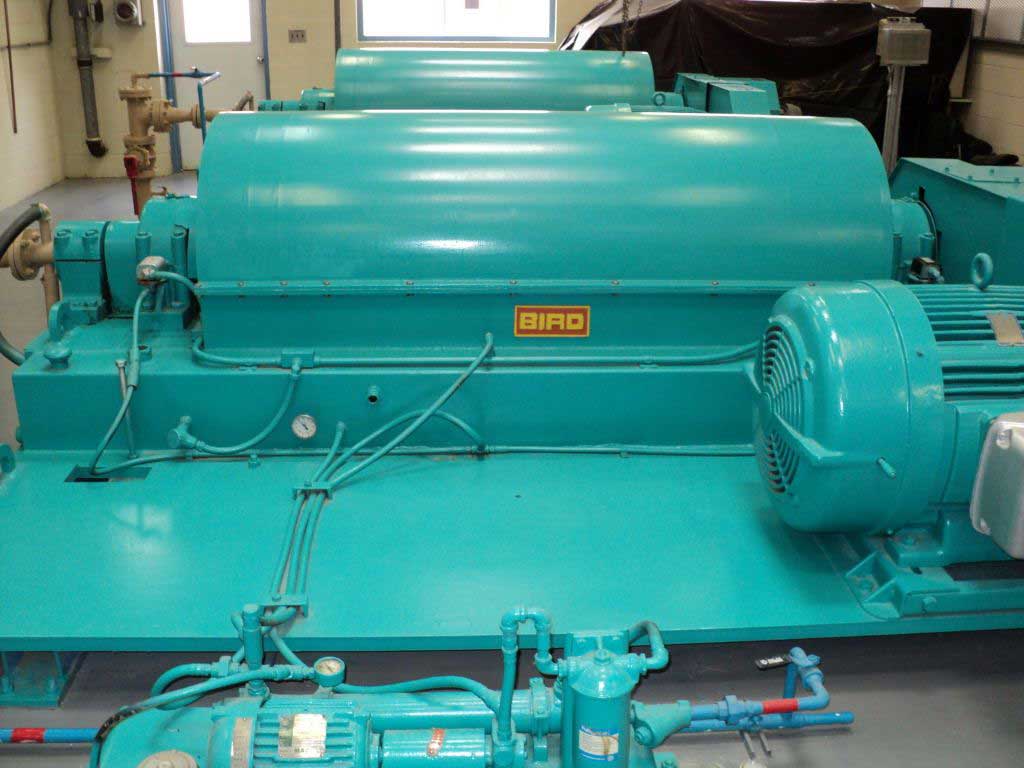 Bird Decanter Centrifuge Repair
Centrifuge World offers a variety of services to help you get the most out of your equipment. These services are performed in one of two Centrifuge World Service locations in Houston, Texas, or Chicago, Illinois and ensure that equipment continues to operate at a peak level of efficiency and performance. Our highly skilled service engineers will NDTI your centrifuge and come up detailed plan to fully restore your equipment to perform like the day it came from the OEM.
Maintaining Your Centrifuge
To keep your equipment running in top operating condition, maintenance is essential. To take advantage of our expertise, you can call on our highly qualified service engineers to help troubleshoot maintenance issues onsite or advise you at your facility. Call Today.
Repairing Bird Centrifuges
When rotating equipment requires repair, Centrifuge World provides the following services for your centrifuges:
ALL PARTS RESTORED TO ORIGINAL MANUFACTURER (OEM) SPECIFICATIONS.
REBUILD AND HARD-SURFACE CONVEYORS
REBUILD GEARBOXES AND DRIVE ASSEMBLIES
DYNAMICALLY BALANCE THE BOWL, CONVEYOR
REBUILD GEARBOXES AND DRIVE ASSEMBLIES
CLEAN AND REPAIR FRAMES AND CASING ASSEMBLIES
TEST RUN YOUR CENTRIFUGE AT OPTIMAL SERVICE SPEEDs
REPAIR OR MODIFY ELECTRICAL CONTROLS AS REQUIRED
12 MONTH WARRANTY

Genuine Centrifuge Parts
OEM components for your Bird centrifuge are available from Centrifuge World. If a part is difficult to locate or has a long lead time, Centrifuge World has the technology to reverse engineer & manufacture the hard to find item you need in only a few days.
Schedule a Tour of One of Our Plants
Capabilities – Feel free to call 1 (800) 208 6075 to schedule a tour of one of our plants or click here to contact us:
We are not the OEM but we do service their products.
---
Fun Facts:
In 1989, Bird Machine Company was acquired by Baker Hughes, Incorporated, a diversified oil field services company based in Houston, Texas.
In 1996, Ketema Process Equipment Company of Santee, California was purchased by Baker Hughes and merged into Bird Machine Company. The acquisition of Ketema provided Bird with an entrée into the pharmaceutical and fine chemical market segments with batch products such as the TOLHURST and MARK III Centrifuges, PROCESS 2000 Vertical Peeler Centrifuge, and NIAGARA and MAVADISC Filters. On July 7, 1997, Baker Hughes, Incorporated announced the completion of the acquisition of the Environmental Technology Division of Deutz AG that consisted of the KHD (today Deutz AG) centrifuge, filtration and thermal product line located in Cologne, Germany, and the R&B filter press operation based in Wuppertal. Although the product lines of Bird and KHD were similar (KHD was a former licensee of Bird), this acquisition provided Bird with a significant market share in the worldwide municipal market, a much stronger presence in Europe and Southern Africa as well as the premier filter press product line. Shortly after the acquisition, the R&B operation was relocated to Cologne.
In October 1998, Bird Machine Company combined resources with two other Baker Hughes companies to form Baker Process. In June 2001, Baker Process was realigned into the three former legacy companies.
In October 2003, Bird Machine was acquired by Andritz AG.
Fun Facts Provided by Wikipedia.com