Welcome to Centrifuge World, your premier destination for top-notch centrifuge rebuild services. When it comes to Varonesi centrifuge rebuild, repair, and maintenance, look no further! Our team of experts is well-equipped to handle all your Varonesi centrifuge needs.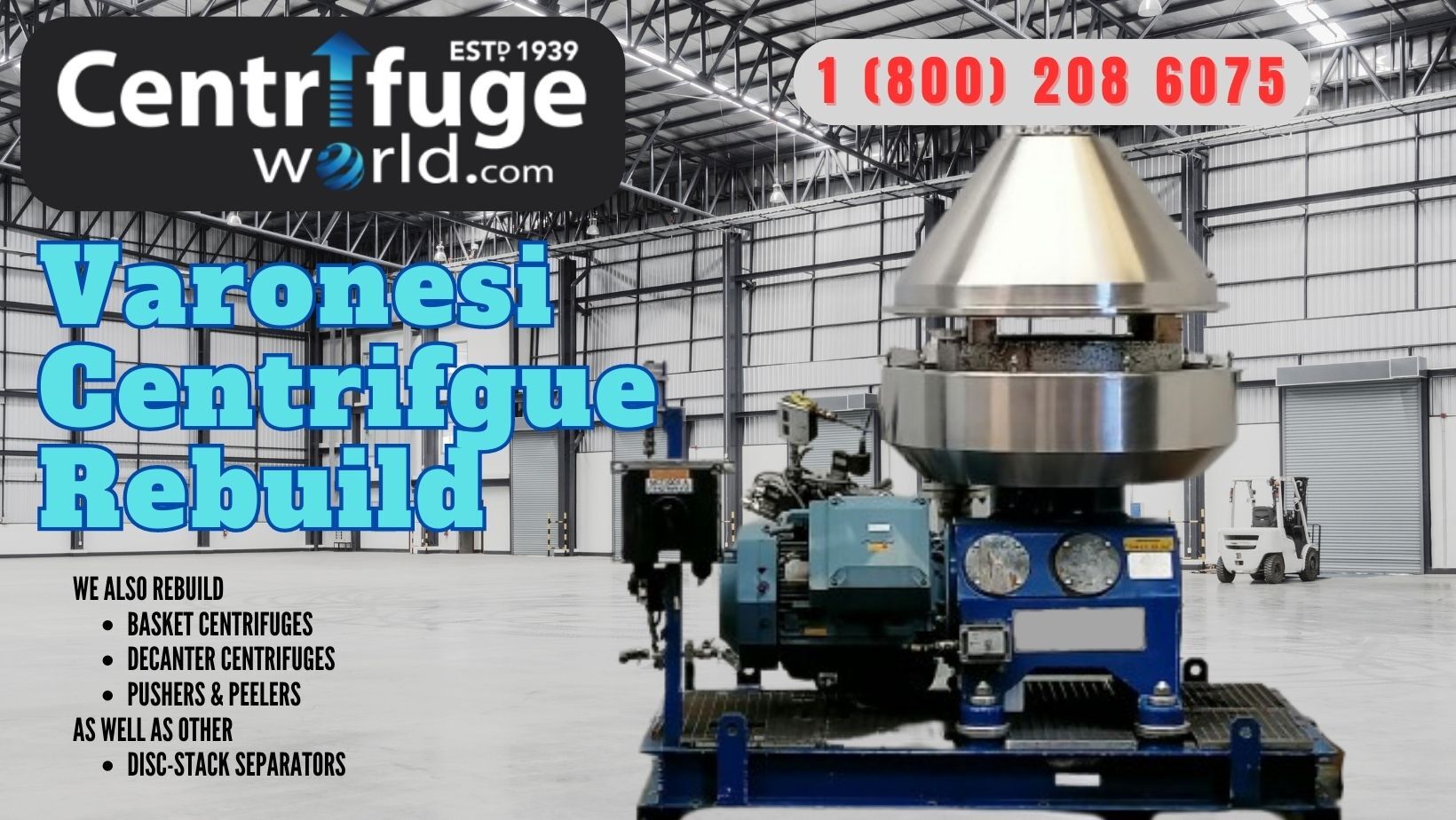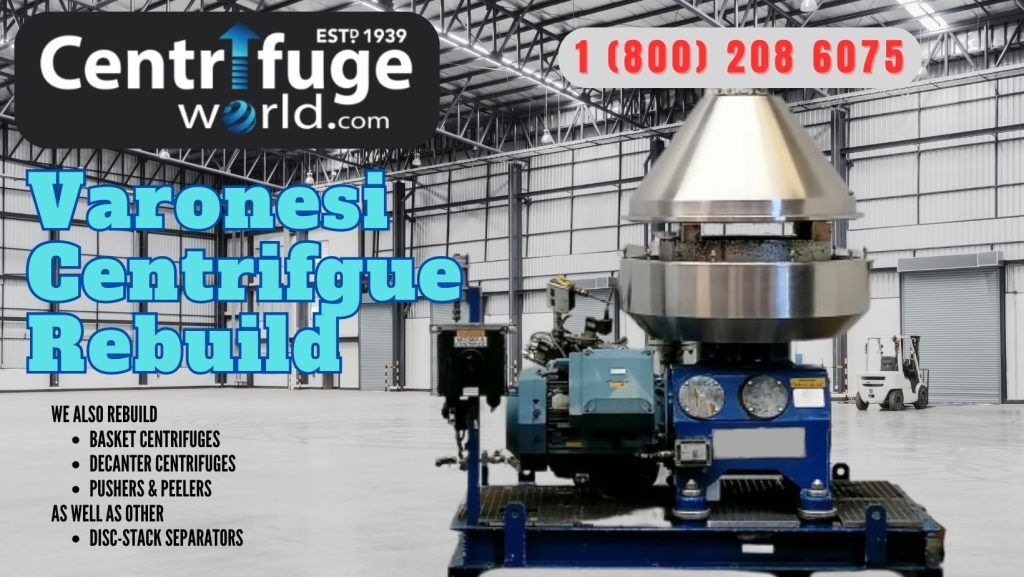 Why Choose Centrifuge World for Varonesi Centrifuge Rebuild and Repair?
Expertise in Varonesi Centrifuge Rebuild: At Centrifuge World, we pride ourselves on our in-depth knowledge and expertise in Varonesi centrifuges. Our technicians are trained to handle the intricacies of Varonesi centrifuge models with precision and care.
All Makes and Models Covered: No matter the make or model of your Varonesi centrifuge, we've got you covered. Our comprehensive rebuild services encompass all Varonesi centrifuge variants, ensuring that you can rely on us for any maintenance needs.
Reduced Downtime: We understand the critical role your Varonesi centrifuge plays in your operations. That's why we work diligently to reduce downtime during the rebuild process. Our efficient team works longer hours, so you can get your equipment back up and running in no time.
Quality Assurance: Your satisfaction is our top priority. We adhere to the highest standards in centrifuge rebuild and repair, ensuring that your Varonesi centrifuge performs at its best after our service.
Cutting-Edge Technology: Our facility is equipped with the latest tools and technology, enabling us to handle even the most complex Varonesi centrifuge rebuild projects with ease and precision.
Cost-Effective Solutions: We offer competitive pricing for our Varonesi centrifuge rebuild services, ensuring that you get the best value for your investment.
Don't let centrifuge issues disrupt your operations. Trust Centrifuge World for top-notch Varonesi centrifuge rebuild and repair services. Contact us today to experience the difference of working with a team that goes above and beyond to keep your centrifuge running at its peak performance.